Home Cooked Family Meals
There is nothing more important in family life than sitting round the table enjoying a home-made meal, however we understand that with today's hectic lifestyle it is not always possible.
So at Peter Stern Catering we have created a simple solution, classic home cooked family meals delivered to your door, that just need to be heated in the oven.
We have a classic that will suit all from Fantastic fish pie, to Lasagne: Seven hour slow baked lamb to Steak and Ale Pie. We can also make special requests to boot; we just may need a little more time.
In addition to our elegant mains, we have a wide choice of quintessential desserts such as Apple Crumble, Chocolate Brownies, Tiramisu & Malteser Ice Cream.
We know you will be coming back for more pretty soon!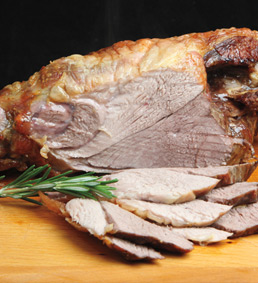 Fantastic fish pie
Shepherds pie
Chicken casserole
Lasagne
Chicken escalope
Moussaka
Thai green curry
Spicy lamb koftes
Steak & ale pie
Assorted fried fish
Lamb curry
Seven hour slow baked lamb
Apple crumble
No bake chocolate cake
Tiramisu
Chocolate brownies
Malteser ice cream
Mojito cheesecake