The Deli Shop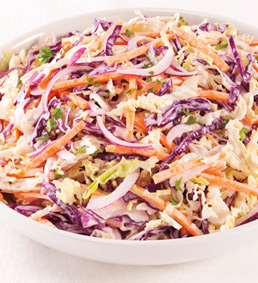 We want to create that authentic deli shop experience for you, with some classic dishes, if however your favourite is not shown on our sample menu or below then we are more than happy to make it especially for you, here are a few of our best loved specials made with love and affection:
Salt Beef
Salt beef has been brined in the UK for over 350 years, traditionally this method was used to preserve the meat and we can trace the earliest recipe's back to 1660 when, Robert May published the Accomplisht Cook which had a recipe for pickled beef, although the salt beef we know and love today dates it's heritage from Eastern Europe via the Ashkenazi Jews.
Our Salt beef is best served piled high on a Polish style rye with caraway seeds, with coleslaw and a side order of new green cucumbers. If you a fan of salt beef then you will want to try our awesome pastrami & ox tongue as well.
Beigels with cream cheese and smoked salmon
Our specially selected smoked salmon comes from the finest quality fish straight from the rivers of Scotland, which are then carefully cured over slowly smouldering oak dust. The curing process lasts 24 hours and is a vital part of the process.
We can also supply hot smoked salmon and smoked cods roe. However that is only 50% of the story, it has to be served with "pucker" beigels, first boiled and then oven cooked so they are crisp on the outside and with fluffy interior, all that remains is a generous helping of cream cheese, a touch or lemon juice and a twist of pepper: of course a finely sliced new green or sweet and sour cucumber just dresses the plate properly.
Fried haddock or cod goujons
All our fish comes daily from Billingsgate Market so we can ensure it is fresh and of excellent quality, from there all we add is a little seasoned corn flour, some egg and Japanese panko breadcrumbs, whether you like your fish hot with double cooked chips or cold with some dill mayonnaise either way it taste's awesome.
Salt beef on rye bread
Smoked turkey
Bagels & smoked salmon
Chopped liver
Egg & onion
Rollmop & sweet herring
New green, sweet & sour cucumbers
Mixed olives
3 colour coleslaw
Caesar salad
Summer chickpea salad
Fried haddock & plaice goujons
Fried fish balls
Hummus/Taramasalata
Chopped salad
New potato & radish salad
Three bean salad
Roasted vegetable salad